840 Old Town Road
Bridgeport, CT. 06606
203-275-3337
Fax: 203-337-0091
---
Fall Registration Information
Make Appointment Here
June 22nd is the last day for new students to register
---
---
Daily Announcements
---
---

Suggestion Box
for Parents

Solar Energy Meter
Click Here
---

FWM Weather Station
---
School News

Mandatory graduation rehearsals will take place on Tuesday, Wednesday, and Thursday during the week of graduation (6/19 – 6/21)
- Graduates should plan on arriving on campus with enough time to park in the back by IT and walk around the building to the flag pole. Parking in the front (Main Office) lot is NOT permitted.
- Graduates should meet by the flag poles at Fairchild Wheeler at 9 AM each day of graduation rehearsal – they will be greeted there by the graduation committee
- All graduates must meet in the Central High School cafeteria on Friday June 22nd at 2:30 PM
- Graduation is at 3:30 PM at Central High School on Friday June 22nd
- The ceremony will take place on the football field (Kennedy Stadium) unless inclement weather forces us inside to the gymnasium
- Tickets will only be needed if graduation is inside (as a result of inclement weather)
- All graduates will receive 3 tickets, but hopefully will not need them
- With the turf field, we recommend NOT wearing high heels
- Students are strongly encouraged to bring water to keep well hydrated for the outside graduation. ONLY sealed bottles will be allowed to go on the field. Any bottle opened will not be allowed.
- Please be mindful of the weather and be prepared
- Diplomas will NOT be distributed at graduation
- Diplomas may be picked up beginning Monday June 25th at 8 AM from the main office at Fairchild Wheeler
- Graduates are expected to behave appropriately throughout the ceremony and we appreciate your assistance in helping meet this expectation

We look forward to a wonderful celebration on Friday June 22nd, 3:30 PM at Central High School.

---

Doctors' Day at Fairchild
---
Exams For 9th, 10th and 11th
---
Khadijat Amoo, David Williams and Aniyra Barnes were recipients of the FCAC Delta Sigma Theta Scholarship award.
---
Biotech School – 2018 Bridgeport Excellence in Education Awards
Lyric Reyes
Numa Chowdry
Abigail Kolakowski
Janaya Patterson
Najah Hunt
Fabio Lamothe
Kaysharyce Johnson
Musau Kalala
Erin McMurray
Parent/Guardian Award
Archana Kabre
Whole School Award
Carli Reaes
Teachers
LeeAnn Murphy
Michael Ewing
Cynthia Crudale
IT School - 2018 Bridgeport Excellence in Education Awards
Steven Siveyer
Cecilia Merlo
Michael Smith
Nicole Dejusti
Kevin Bednarz
Ajanae Bullock
Shahin Choudhury
Callie Valenzisi
Parent/Guardian Award
Patricia Roberts
Whole School Award
Jennifer Liciaga-Rodriguez
Teachers
Matthew Klein
Tanis Klingler
---
Nicole

Keyna

Nicole and Keyna, eleventh graders in IT, came in first place in the high school division in the AAA Traffic Safety Message Contest. They created a video on pedestrian safety. Nicole and Keyna created the video in Ms. Klingler's Physics class.

Click on the Link to Vote for Nicole and Keyna
---
Fairchild Wheeler Biotech juniors Annie and Luis qualified to represent Connecticut at the National HOSA competition which takes place in Dallas, TX June 27-30.
Both students placed in the Emergency Medical Technician competitive event (both Annie and Luis are certified volunteer EMTs for Bridgeport.) The first round of competition (local chapters) involves a written test assessing physiological and scientific content knowledge related to assessing a patient in a medical emergency. Only the three highest scoring teams on the written test were able to compete at the state level. At the state competition, Annie and Luis were given a series of hands on scenarios and had to demonstrate proper protocol for each scenario as well as proper use of respiratory and cardiac equipment used by real EMTs.
Annie and Luis again scored among the top three teams at state and qualified to represent Connecticut at the National HOSA competition which takes place in Dallas, TX June 27-30. Let's help them get there. Please donate at the following Go Fund Me Link.
Go Fund Me Page
---
The Biotechnology, Research and Zoological Studies HS and the Information Technology and Software Engineering High School at the Fairchild Wheeler Campus have both been named Schools of Distinction by the Connecticut State Board of Education.
---
FWC Science Fair (STEAM EXPO) Winners

Aero Ninth Grade
First Place - Ari Lichtenthal
Second Place - Amun Spears
Third Place - Rose Mohammed and Eaven Edmonds
Fourth Place - Carly Costello and Miriam Kugonza

Aero Tenth Grade
First Place - Kenny Pineda
Second Place - Eric Gurski
Third Place - Phuc Do and Ryan McNeil
Fourth Place - Kenny Walsh

BIO Ninth Grade
First Place - Mansi Kabre
Second Place - Valentina Sanabria, Lizbeth Francisco
Third Place - Pola Luna Indyk
Honorable Mention : Margo Stoverchy, Gianna Dellamarggio

BIO Tenth Grade
First Place -Jake Martin, Megan Minifie, Greta Baryshevtsev
Second Place - Vanessa Ruiz, Ariel Le
Third Place - Troy Barbieto, Manuel Nunez
Fourth Place - Alan Tran
Julia Walton, Sophia Walton

BIO Eleventh Grade
First Place - Emma Turchuk, Fidel Gomez
Second Place - Erin Mcmurray, Alex Aquino
Third Place - Valerie Navas
Fourth Place - Musau Kalala, Citlali Tomas

BIO Twelfth Graders
First Place - Olivia Wallon
Second Place : Myla Acevedo,Diasha Gillan Third Place - Mariam Dobosz
Third Place - Gabriella Barg, Leigha Guadalupe
Honorable Mention - Dennesse Serrata, Alexia Bell
Honorable Mention - Corrina Isaac, Cathy Craig

IT Ninth Grade
First Place - Tyler Iacono
Second Place - Christian Satta and Jacob Ilama
Third Place - Kyle Heiden and Nahom Habtemarian
Fourth Place - Joseph Velasco

IT Tenth Graders
First Place - Willard Stevane and Jacob Gonzalez
Second Place - Donna Ismail
Third Place - Habibul Huq, Mateo Davalos
Fourth Place - Victor Mendez and Benaiah Knoth

IT Eleventh Grade
First Place - Shahin Choudhury & Kh Hossain

---
Science Fair and Art Show
Art Show Pictures
Science Fair Pictures
---
UCONN First Year Excellence in Innovation Award
Recipient: Christina Valera
Christina, a 2016 graduate of the Bio-Tech School, is a sophomore Physiology major. During her involvement with the Innovation House, she has worked to develop a blood pressure bracelet that automatically tracks blood pressure every two hours and relays this information to an easily accessible app. Christina was inspired by the health issues in her own family and motivated by the fact that many elderly people cannot track their own blood pressure and are alone for long periods of time. The app developed by Christina is able to contact emergency responders if the blood pressure is too high for safe biological function. Christina is also very involved in the Learning Community Innovation Zone through workshops and personal projects.
---
The American Alliance of Museum's blog article on the Lifelines project, featuring BioTech's Gabriela de Paula Click Here

---



There are 55 teams from across the country that are going to help NASA gather information on the upcoming eclipse and Fairchild Wheeler's Engineering School sent three students on the Connecticut team which will be in Paducah, Kentucky. The team is sending up a camera 80 thousand feet and will also be collecting data for environmental experiments.
See videos here and here
Live Stream from our Weather Balloon

---
The Student Spaceflight Experiment Program (SSEP) Mission 11 was launched from Cape Canaveral Air Force Station in Florida on Sunday. One of the 21 student experiments on board came from four students at the Aerospace/Hydrospace Engineering and Physical Sciences School at the Fairchild Wheeler Interdistrict Magnet Campus in Bridgeport.
The team included Jucar Lopes of Milford, Uchenna Oguagha of Bridgeport, Kiana Laude of Trumbull and Raysa Leguizamon of Bridgeport. Entitled "Microgravity's Effect on Immune System Response of Model Species: An Interaction between Daphnia magna and Pasteuria ramosa," the experiment looks at the effects of microgravity on the human immune system.

Follow updates on the mission here

---

Fairchild Wheeler competed in the National Teams Competition in Orlando. Click here for pictures
---
Graduation Pictures
---

2017 Ring Dance &nbsp&nbsp&nbsp&nbsp Click Here for pictures


---

Ms. Veillette was the recipient of the 2017 Kathy Silver Award at the Daniel Trust Foundation. The Kathy Silver Award honors and recognizes and educator who goes above and beyond to help their students succeed in school and in their personal lives. Ms. Veillette was nominated by Biotech Senior Madelyne Medina.
---
Biotech Senior Madelyne Medina received the "Exemplary Community Outreach and Involvement" Award at the CTSkills21 Expofest 2017 in the Capstone Challenge. 18 Seniors across the state submitted their Capstone projects and competed in different categories. Madelyne's Capstone project focused creating a unit of study for the DNA Structure and Function course to educate about Colony Collapse Disorder, Honeybee Husbandry and Bee Genetics. The goal was to increase community awareness surrounding the honeybee's rapid decline and how to get involved in research to avert their possible extinction.
---

Pictures from the Global Fest and the Brazilian Students' Visit
Click Here
---
Fairchild Gives Back - Fairchild Wheeler Aerospace junior, John Gasiorowski, took it upon himself to collect donations of gently used clothes for the purpose of donating them back to our local community. On Wednesday, May 10th, 2017, John made his first donation of clothes to the Bridgeport Rescue Mission. 417 pounds of clothes were donated, and John plans on continuing to grow the project through his senior year.
---
Fairchild Wheeler's Competitive Sciencee Team has qualified to compete at the TSA's (Technology Student Association) NATIONAL TEAMS (Tests of Engineering Aptitude, Mathematics, and Science) in Orlando. Click on the link to see their GoFundMe Page Click Here
---
Three students from the Information Technology School, Jacob, Ethan and Mikael, qualified for the National Merit Scholarship program based on their PSAT scores. The students had to finish in the top 3% of all students taking the test across the country in order to qualify for the program.
---
Fundraising Page for the Math Team going to the National MathCon Finals in Chicago Click Here
---

IT 10th Grader Steve Siveyer came in 2nd Place in the State Science Fair. He also won the awards listed on the right.
Congratulations Steve!
* CASE Urban School Challenge Awards with Aetna, IBM, & Travelers -2nd Place High School - $400 and Plaque
*Energize CT/eesmarts Future Sustainability Awards - 1st Place High School - $500 Cash, Plaque, and Trip to Compete I-SWEEEP, Houston
*UTC Aerospace Systems Awards for Excellence in Engineering - Finalist - Engineering Senior High

---
Eight students from Fairchild Wheeler earned a spot into the State Science Fair Competition held at Quinnipiac University. Those students where 9th Grader Ezekiel Cruz and 11th Grader Natanel Garcia from Aerospace; 10th Graders Steven Siveyer, Praneeth Sundararrajan and Cecilia Merlo along with 11th Graders Jordan Chisholm, Jada Worthy and Kenny Wright all from Information & Technology. Out of the eight students, 10th Grader Steven Siveyer became a finalist in the State Science Fair. Winners of the state fair will be announced on Saturday March 18, 2017.
---
| | |
| --- | --- |
| Make donations to the Fairchild Wheeler Campus Achievement Foundation. Click Here | |
---



Shubham Singh, Kenneth Wright and Christopher John qualified for MathCon 2017! To qualify as a finalist students had to be in the top 576 out of 49,685 contestants. The finals will be held on Saturday, April 22 at the University of Illinois in Chicago.

---
Congratulations to 12th grade Debate Team members Archeline Youte and Jennifer Aguilar for their victory against Central Magnet at the NAACP/Juneteenth African Heritage Month Debate on February 28th at Housatonic Community College.

---
---
Natanael Garcia (Aero) and Jordan Chisholm (IT) were both awarded Presidential Scholarships to the University of Bridgeport for finishing First and Second in the City of Bridgeport Science Fair

---
Senior T-Shirt Fundraiser - Click Here for info

---
City-Wide Science Fair
Bridgeport had the Science Fair for it's nine high schools and selected sixteen finalists who will go on to the Connecticut State Science Fair. Fairchild had seven of the sixteen finalists.

11th Grade Finalists
First Place - Natanael Garcia - Aero
Second Place - Jordan Chisholm - IT
Third Place - Jada Worthy and Kenny Wright - IT

10th Grade Finalists
Third Place - Steven Siveyer - IT
HM - Praneeth Sundararajan and Cecilia Merlo - IT

9th Grade Finalists
First Place - Ezekiel Cruz - Aero
Third Place - Dexroy Ashlsey Jr - IT

---
11th Grader, Jada Worthy, is one of forty four girls in Connecticut to win the National Center for Women and Information Technology Award for Aspirations in Computing. The Award Letter says "You are being recognized for your computing-related aspirations and for your demonstrated outstanding aptitude and interest in information technology/computing. Your solid leadership ability; exceptional academic history; and forward-thinking ability distinguish you as a remarkable young woman." Jada will be honored at a reception at Central Connecticut State University.
---
Relay for Life Fundraiser Click here for detals

---
The Bridgeport Public Schools lottery was held on Thursday, January 26, 2017 at 10:00am.

---
Science Fair Winners
Aero
9th:
1st: Ezekiel Cruz
2nd: Kenneth Walsh
3rd: Corey James
HM: Eric Gurski

10th:
1st: Mark Hammer
2nd: Yasmine Charles & Julian Melendez
3rd: Natasha Blake & Anika Green
HM: Tie: Chris Ohlin & Justin Rodrigues
and Ben Madison & Juan Marin

11th:
1st: Jon Mears
2nd: Natanael Garcia
3rd: Shubham Singh
HM: Shane Connolly & Joe Patrick

Bio
9th:
1st: Tobias Cotto, Curtis Murphy & Elisha Brockenberry
2nd: Brian Carcamo, Quiniesha McQueen & Gladys Ramirez
3rd: Greta Baryshevtsev, Jake Martin, Megan Minifie
HM: Tie: Linhan Nguyen & Robert Castrillo and Saurana Joseph

10th:
1st: Abigail Kolakowski
2nd: Shubhangy Raghavan
3rd: Maja Cuprys
HM: Tie: Erin Murray and Laurel Cook

11/12:
1st: Joel Monge
2nd: Kendall Drake
3rd: Derek Persad
HM: Gabriella Berg

IT
9th:
1st: Habibul Huk & Matthew Schwartz
2nd: Delroy Ashley Jr
3rd: Ethan Roberts
HM: Kurtis Koopmany

10th:
1st: Praneeth Sundararajan & Cecilia Merlo
2nd: Jacqueline Leal & Keyna Morales
3rd: Steven Siveyer
HM: Ashli Lowe & Ajane Bulloch

11th:
1st: Jordan Chisholm
2nd: Jada Worthy & Kenny Wright
3rd: Noah Rogers & Emre Adyin
HM: Nick Gleason


---
Prom News - Click Here
---
Uchenna Oguagha, an Aero senior, represented the campus at the Bridgeport Public Education Fund's (BPEF) Annual Fall fundraising event, where she gave an amazing heartfelt and insightful speech to a packed hall at the Bridgeport's Holiday Inn. At the end of her remarks she received a standing ovation.
Click Here to read the article.

---
50 teams across New England competed this Saturday at the Yale Physics Olympics, including three teams from Fairchild Wheeler Campus. Each team completed five challenges. The Faraday-Child Wheelers earned 1st place in the surface tension challenge with only 0.1% error difference. The Mass-ters were in a three-way tie for 2nd place before the tie breaker. Great representation by our students!
Congratulations to Ms. Klingler and Ms. Ma and our students!
Click Here for pictures


---
Graduation Pictures - Click Here
---
Relay Montage
Click Here

Opening Ceremony and Speeches:
Click Here

Performances and Closing Ceremony:
Click Here

Pictures:
Click Here
---
---
The multitalented teen Julian Shively, who in April won first place honors on cello at the Greater Bridgeport Symphony's first competition for young string players, switches to piano on Sunday, May 15, for a concert with the Greater Bridgeport Youth Orchestras. Julian is a 10th grader in the Aero school. Click Here for story.

---
Five Fairchild Wheeler students were chosen to compete in MathCON, a prestigious academic competition hosted by Concept Schools in Chicago on April 23rd.
They bested more than 45,000 applicants across 41 states to qualify for the Chicago event.
10th grade:
Erik Koether - 7th place Nationally (Bronze Medal)
Shubham Singh - 10th place Nationally
Kenneth Wright - 12th place Nationally
Alec Mehra - 22nd place Nationally
11th grade:
Anubhav Dhar - 13th place Nationally

---
Mr. Klein was honored at the Barnes & Noble Milford store, Wednesday, April 6th, 2016 at 4PM. Mr. Klein was the winner of the My Favorite Teacher Award contest. Students throughout the area were able to nominate their favorite teacher with a poem, essay, or personal letter and Mr. Klein was the district level winner and will now be entered in the national competition. Mr. Klein was nominated by Cody Scanlan.


---
Victor Bullerin, Cody Scanlan, Jahzaari Mullings
Quintin Rollins and Dr. Victor Black
Four seniors from IT designed and created a Phone App, "StatFinder", that will allow high school athletes to post their stats online and be recruited by colleges. Their App was selected as a finalist at the University of Bridgeport Faculty Research Day for undergraduate and graduate college students. Forty projects from a total of 177 were chosen for presentation at Bridgeport City Hall on April 7 from 5 - 7 pm. This event will be hosted by the Mayor's office and the Downtown Special Services District. CT Post and Channel 12 News will be covering this event.
Fairchild had six students qualify for the State Science Fair, and two students from IT, Steven Vanzyl (11th grade) and Steven Siveyer (9th grade) qualified for the Finals. Click here for pictures and State Science Fair Finalist page.


---
This was the first time Fairchild Wheeler competed in the TEAMS' state wide competition. Click here for the description and some pictures.

---
The Fairchild Wheeler Campus Science Team competed for the first time at the Northeast Regional Science Bowl. The team had five wins and finished 5th in the tournament in the fuel cell competition. The team's advisor was Ms. Kristine Ma.
Click Here for pictures
City Wide Science Fair
IT students Andrew Barosa (3rd), Steve Vanzyl (1st), and Gianna Barrada (2nd) swept the 11th Grade Awards in the City-Wide Science Fair, winning scholarships to the University of Bridgeport. Erik Koether of the Aerospace School finished first in the 10th Grade division. Fairchild also swept the 9th grade division with Shubhangy Raghavan (Bio) finishing first, Bhargava Hritush (Aero) finishing second, and Emma O'Clair (Bio) finishing third.
---
Cam Phelan, an 11th grader in IT, has been selected as a 2016 Connecticut Affiliate winner of the National Center for Women in Information Techology Award for Aspirations in Computing. Her award will be presented at a reception at the Connecticut Convention Center in Hartford on Tuesday April 19th.
---
Anubhav Dhar a Junior at Fairchild Wheeler's Aero/Hydrospace Engineering and Physical Science High School, has been awarded a summer internship with a $3,300 stipend for the 8 weeks of the program. If he chooses to return the stipend increases to $3,800.00. He will be assigned to the Naval Submarine Medical Research Laboratory in Groton, CT.
---
FWC Science Fair Winners 2016
11th Grade Winners
1st Place: IT: Steven Vanzyl
2nd Place: IT: Andrew Barbosa
3rd Place: IT: Gianna Barada
Honorable Mention: IT: Cam Phelan

10th Grade Winners
1st Place: Aero : Erik Koether
2nd Place: Aero: Shubham Singh
3rd Place: IT: Elijah Rodriguez
Honorable Mention: Biotech: Marie Frese

9th Grade Winners
Aero Winners
1st - Hritush Bhargava
2nd - Leo Bryers
3rd - Ben Madison
Honorable Mention - William Garay

Biotech Winners
1st Place: Raghavan Shubhangy
2nd Place: Emma O'Clair
3rd Place: Neilissa DaGraca
Honorable Mention: Sharanyan Rashavan

IT Winners
1st - Steven Siveyer
2nd - Mike Smith
3rd - Tejas Kulkarni
Honorable Mention - Nicole Frese


Science Fair Pictures!
---
Debate Team
Congratulations to the Fairchild Wheeler Debate Team for winning 13 of 19 debates against Central High School on Friday. For those who are interested in joining, practices are on Tuesdays from 2:15 to 3:30 in E114.
Debate Team Members are : Harrison Elliott, Zoe Hunt, Noah Clark, Matt Farrelly, Jase Valle, Nick Satta, Jhonatan Mayen, Jason Clark, John Gasiorowski, Marie Frese, Samantha Wilson, Anna Merino, Graham Bonnell and Anthony Julian


---
National Honor Society Induction Pictures. Click here


---
Multicultural Fair Pictures &nbsp &nbsp
More Pictures
---
Physics Olympics Results (2015)
---
Relay for Life Pictures (2015)Click Here

---
Nick Torres, History teacher in the Engineering School, was the recipient of the 2015 Theodore & Margaret Beard Excellence in Teaching Award. This award honors up to two exceptional Bridgeport public school teachers with a cash gift of $25,000. It is one of the largest teaching awards in the nation.The award was presented on May 6, 2015 at the Inspiration Awards ceremony, a joint event of Fairfield County's Community Foundation and the Bridgeport Public Education Fund that recognizes outstanding teachers in Bridgeport public education.


Fairchild Wheeler has been named one of the Top 5 UCONN ECE High Schools in the state with 238 students enrolled in UConn ECE courses!

Fairchild Wheeler Campus currently offers twenty six courses for which students can receive college credit. These courses are available to students in all three schools.

AP Computer Science Principles
AP Computer Science with Java
AP Calculus
ECE Calculus 1
ECE Calculus 2
ECE Programming in C for Engineers
Multi-Media Field Productions
Intro to Multi-Media Productions
AP Capstone Seminar
ECE Statistics
ECE Writing through Literature
ECE Biology
ECE Physics
ECE Chemistry
ECE History II
ECE Academic Writing
ECE Environmental Science
AP Spanish Language
ECE Intermediate Spanish Composition
ECE Composition and Reading for Spanish Speakers
Principles of Engineering
Digital Electronics
Civil Engineering and Architecture
Computer Integrated Manufacturing
Aerospace Engineering
Engineering Design and Development


---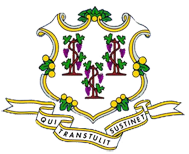 Immigration Status Information Request
---
Fairchild Wheeler has won the MacConnell Award at the Association for Learning Environments Annual Conference in Philadelphia.
Click Here
for the Video.
---
Latest Post from Brazil!
Eight Bio-tech students from Bio-Tech, along with Mr. Bouffard,headed down to the Amazon rain forest in Brazil on November 18th for a two week scientific and cultural exchange. You can read their blog
here